Everything is bigger in Texas! Or that's what they say, at least. It has been almost exactly a year since I moved into my first place in Dallas and I just love the city and area around it and still find myself discovering new, cool places! Having moved to Texas from a place like Boston, what has stood out the most to me (aside from the summer heat) is how friendly the people are, just how much of a transplant city Dallas is, how spread out it is (it is not a walking city in the slightest) and how there is always something to do and something going on in this fun city. Of course, the food and drinks have been impressive too! With the endless activity, events, and its friendly outgoing people- Dallas makes for the perfect girls weekend trip!  So if you and your besties are interested in taking a fun girls trip consider adding Dallas to your list and check out these neighborhoods with the most going on for young adults/ group of women to go to along with the bars that make for the most memorable fun nights!
The Neighborhoods And Bars To Visit For A Fun Girls Weekend In Dallas Texas:
Uptown
From what I have heard, Uptown has changed dramatically in the past several years and in the year that I have come to know it, it feels like a fun place to be during the day and early evening to enjoy some shopping, good food and brunch options, along with some great happy hour spots! 
Lower Greenville
This is a place that has bars back to back to back making it a fun strip to visit for a girls trip! During the holidays
many of these bars go hard with the decor and hosting pub crawls. I love this place for bar hopping, day drinking, and early evening drinks on rooftops!
Deep Ellum
This neighborhood has changed a lot throughout the past several years but has stayed as the more artsy and entertainment region of the Dallas neighborhoods. This is the spot for clubs and live music and a guarantee to have lots going on. 
Knox/Henderson
A popular neighborhood for young adults to move to and always a hot spot on the weekends! There will be a mix of early twenties to early thirties at these places but if you want a lively crowd and to have a fun night out, you can guarantee to find that here!
Bishop Arts District
The cutest neighborhood you could visit and absolute must in my opinion. This will feel like a scene out of a movie with some of the cutest shops and unique places that will truly make you feel like you are in the state of Texas.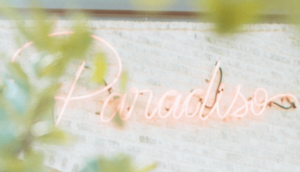 Highland Park Village
Check out all that this upscale shopping center has to offer on their website here! Highland park offers some of the best restaurants and some of the nicest shopping centers you can find in Dallas. If you are looking for elegant dining and a mix between young adults going out for special celebratory occasions and older adults going out for their date night/ parents night out this is the vibe of this place on a Friday or Saturday night!
These are just some of the spots that have stood out the most to me for places that are fun for a group of girls to visit for a weekend full of fun and taking in the Dallas social scene!  I would love to hear from y'all if you have any fun suggestions to add to the list 🙂